Appipa IPTV Service is now available for all customers. If you're not a part of the media landscape, there's a good chance you haven't heard of IPTV. But you've probably been using it for years.
And it's likely that you're going to be using it more in the future. IPTV is increasing, with new providers and services popping up alongside traditional TV providers with more IPTV offerings.
But what is IPTV? What does IPTV stand for? How does it work? And how can you use it to improve your TV-watching experience?
We have the answers.
Get APPIPA IPTV
What Is IPTV?
Let's start with the basics. What, exactly, is IPTV?
IPTV stands for "internet protocol television." The "IP" in IPTV is the same as the one in your IP address or VoIP (voice over IP). All that means is television programming is being communicated using the internet protocol.
To understand what that means, you need to know a bit about how non-IPTV works. With cable or satellite TV, broadcasters send out signals and viewers receive them—you're only able to watch what's being broadcasted. Unless you have some recording device, you don't get to dictate what's on when. You tune in when you can and watch what's available.
IPTV is different. Instead of transmitting content via light pulses in fibre-optic cable or radio waves from a satellite, IPTV sends shows and movies through your standard internet connection. (You may be using a cable or satellite internet connection, but these are independent of the ones that usually carry your TV signals.)
Instead of broadcasting a range of shows on a specific schedule, most IPTV uses video on demand (VOD) or time-shifted media—we'll discuss these, and a third format, in just a moment.
There's some complicated network architecture behind all of this making it work, including lots of transcoding from traditional signals to IP-friendly ones. But the important thing is that you don't have to watch what's being broadcast. You can tell your provider what you want to watch, and they'll send it to you immediately.
If you've used a streaming service like Netflix or Hulu, it's the same idea, but with TV instead of movies or syndicated shows.
Do You Need a Set-Top Box for IPTV?
Because most TVs aren't equipped for IPTV, you may need a set-top box that "translates" what you receive over your internet connection into a format that your TV can read.
Your computer, on the other hand, doesn't need anything to watch IPTV. Once you sign up for a service, you can use it to stream whatever you want in any of the IPTV formats (which we'll discuss next).
So if you can mirror your screen to your TV, you can watch IPTV without a set-top box. You can use your Android TV Box, Tablet, Phones or Apple iPhone/iPad/Apple TV devices.
Android TV Box users and Apple TV users can download an application named IPTV – Smarter Player from Google Play or Apple App Store. Now contact Appipa online for Login detail and your purchase via email or Live Chat with us.
How Does IPTV Work?
There are three different IPTV formats. We'll take a look at each one individually.
Video on Demand (VOD)
VOD streaming is exactly what it sounds like; you get video whenever you demand it. Movie-streaming sites are VOD providers. There's no time limit on what you can watch (other than what the service currently has the rights for).
You tell the service what you want to watch, they send it to you via the internet, and you watch it. Simple.
Netflix, Hulu, and Amazon Prime Video are famous examples of VOD services.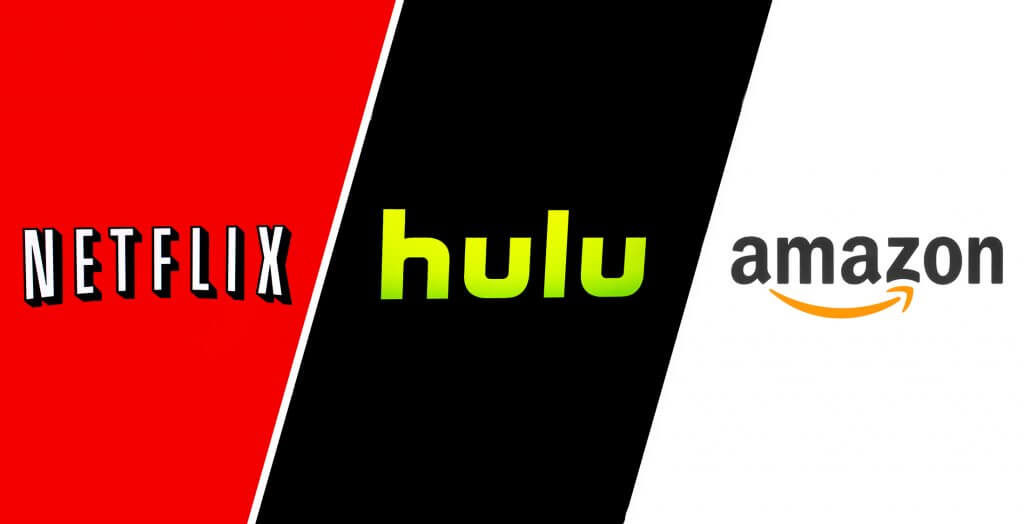 Time-shifted media
If you've watched "catch-up TV," you're familiar with this type of IPTV. Many broadcast networks now allow users to watch shows that they missed when they have the time to do it.
The vital difference between time-shifted media and VOD is that the content being shared has a limited shelf life. You can't go back and watch an episode of a show that you missed several years ago (well, you could, but it would be VOD then).
One of the most popular services that offer time-shifted media is the BBC's iPlayer.
(If you think that VOD and time-shifted media sound very similar, you're right. It mostly has to do with how long you're able to watch a show after it airs.)
Live IPTV
Like broadcast TV, you can also watch shows live on IPTV. Many people attend sporting events this way; it's easy to stream a game on your phone while you're on the go.
Other than being broadcast over the internet instead of through traditional TV media, live IPTV is pretty much the same as regular TV.
FOX Sports Go, CBS Sports HQ, Hulu Live TV, and Sling TV all offer live IPTV. You can watch all UK, USA Live TV channels and VOD Content with Appipa IPTV Service. Please feel free to drop us an email for further queries or join us on Live Chat on the website. Get the best Appipa IPTV Service now in Discounted rates.
NEED A 24 HOURS TRIAL ACCOUNT?
Different Ways to Watch The TV Channels